Argosity is...
A boutique software development firm that works closely with a select bunch of awesome clients, typically on long-term engagements. With over 15 years of experience in crafting real-world solutions, we pride ourselves on being versatile and creative, helping you come to a solution that is both cutting-edge and business oriented. While we've been known to turn our hand at whatever the job requires, we typically specialize in data intensive web applications, often with a mobile component.
A few of our products are:
---

Software to help run today's businesses
Stockor is a web-based ERP system that includes an integrated e-commerce website and iOS point of sale application. It will handle all of your business needs including sales orders, purchase orders, shipping, invoicing, and paying vendors. No matter how large and complex your business needs might be, Stockor has you covered. Stockor.com »
---

Lanes Web Framework
Designed from the ground up for writing modern line of business applications, the framework is chock-full of goodies for the discerning developer. LanesFramework.org »
---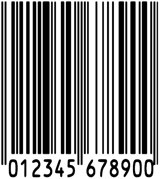 WebBarcode: scan barcodes
using your iPhone™
Drawing on our deep retail and e-commerce experience, we've developed the easiest to use interface to the Linea Pro line of barcode scanners. Using our free app, developers can easily create web based application using only standard Javascript.
---

Personal expense tracking made easy
Keep track of expenses using your iPhone or iPad. Spendily is an integrated web application with an iPhone and iPad client. This allows an individual to record expenses right as they occur, lessening the chances of forgetting to do so. It can function as a multi-user application, allowing multiple members of a household to share a single expense register.
---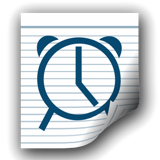 Remindly: Quick & easy reminders on the iPhone
Way back in the day, we left our trust Palm Treo (semi) smart-phones behind for the slick new iPhone. DiddleBug was the one app we really missed. Remindly is our attempt to recreate it's simplicity. In honor of DiddleBug, we've also open-sourced it on github.
---